Online surveys gather quantitative insights ("How do you rate this") often followed by a qualitative question ("Why do you say that"), but until now you haven't been able to actually see and hear from respondents, in their own words, Providing suggestions, expressing their support, or their anger. Instead of asking "What worries you most about COVID-19", why not see, hear and feel respondent concern by letting them tell you themselves in a selfie video?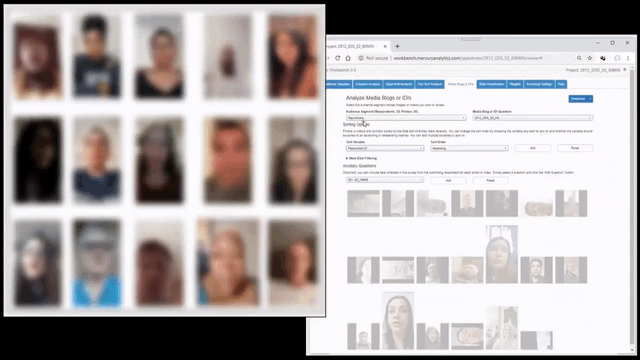 Mediablogs, Mercury technology that allows respondents to submit selfie videos they record answering the survey's most critical question, adds true qualitative "one-on-one" style insight to any quantitative survey – all from within a standard quantitative survey.
Towards the end of an online survey, respondents are asked if they would like to register their cell phones so that they can text in a selfie video in which they answer a question critical to the survey. Those that register and participate will receive an extra incentive.  The system texts a welcome message and allows respondents to text the video immediately after registering, within a few hours, or over the next few days, and reminder messages are texted to respondents automatically to drive participation.
Submitted videos are automatically connected to the respondents survey data.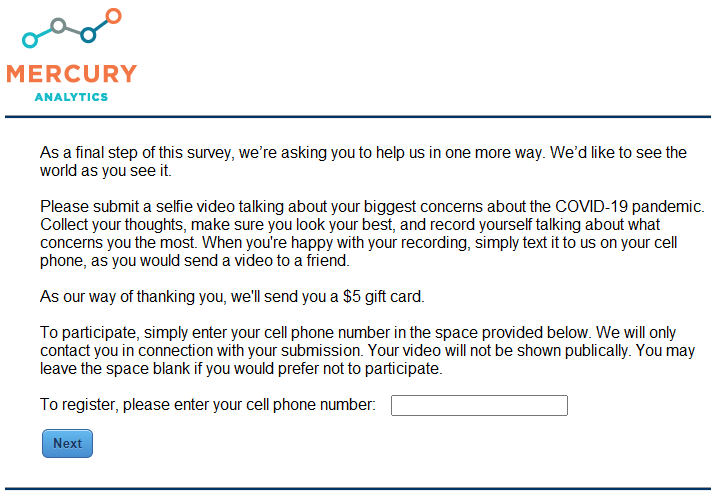 Enable respondents to let you see the world as they see it
Invite participants based on any demographic criteria
Self-submission technology to send videos or photos
Automatic thank you and reminder emails
Videos and photos automatically integrated into the Analytics Workbench
Review video and photo submissions by any audience segments
Download submissions or generate Mediablogs reports
let's connect today.
better technology. better insights. better decisions.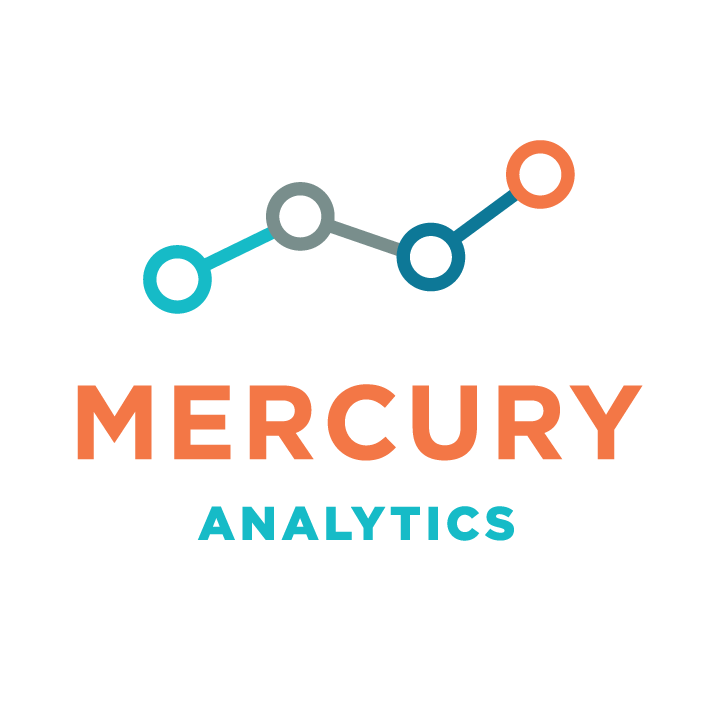 1120 20TH ST NW. SUITE 350

WASHINGTON, DC 20036
202.386.6322 EXT 2