Mercury's M2M dial-testing technology leapfrogs competitors', allowing mobile friendly moment-to-moment testing of short and long form video and audio content, combining unique and innovative media rating techniques with breakthrough real-time dial-test visualizations, viewable interactively or downloadable. That's why we were chosen to provide media testing for many of the 2020 Presidential campaigns, to test TV pilots, episodes and on-air content for leading networks, and regularly test ads for hundreds of leading brands and organizations.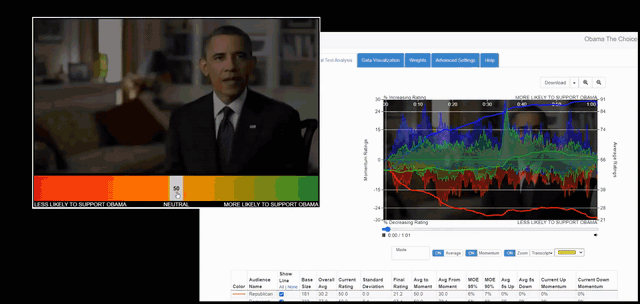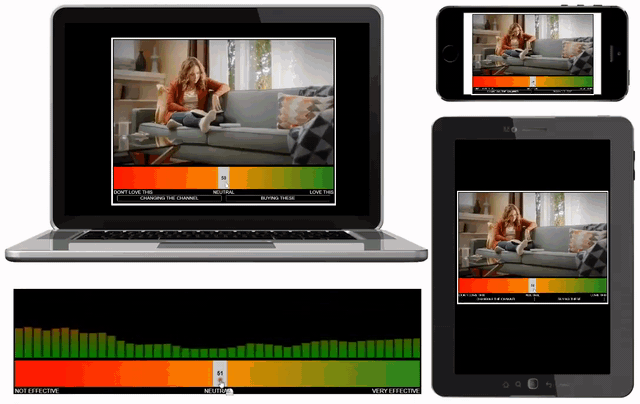 M2M: Any Media Any Platform
Moment-to-moment dial-test video or audio on almost any device, and capture reactions with ¼ second precision.  Send us your media in any format and in just minutes, we can set up our programmable M2M interface to use any ratings scales, with optional hot-buttons, along with many other setup capabilities. You won't believe how easy or accurate M2M dial-testing is.
While a survey is fielding, visit the Analytics Workbench to display the dial-test results for respondents overall or for any audience segments you specify (weighted if you prefer). Overlay closed-captioning to easily add context or apply our advanced momentum or hot-button analysis to identify polarizing or powerful, hot-button click generating moments.
And if that isn't enough, with just a few clicks, download dial-test images as graphics files or videos with overlays or multi-clip highlight video reels as MP4 files. Mercury's M2M is backed with visualization options beyond comparison.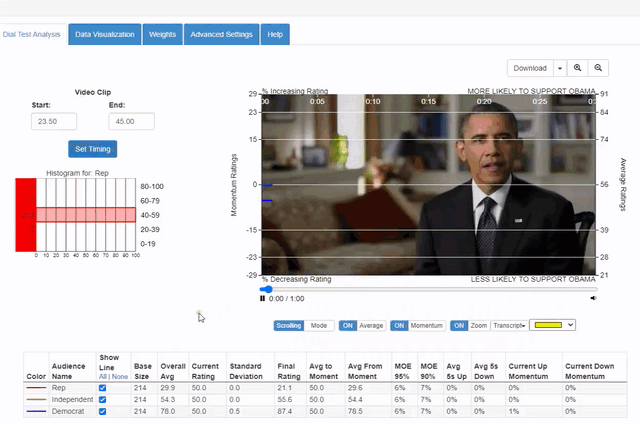 We could go on and on about how natural and easy it is to use our M2M dial-testing technology, but instead of telling you about it, why not test it out yourself?
Just click "Yes" on the graphic below!
let's connect today.
better technology. better insights. better decisions.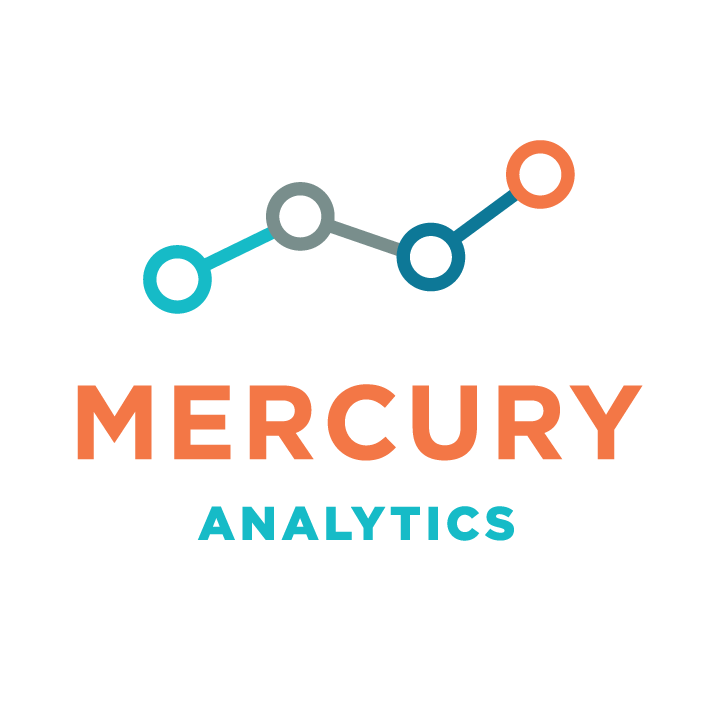 1120 20TH ST NW. SUITE 350

WASHINGTON, DC 20036
202.386.6322 EXT 2