IMAGINE THAT PLANNING AND EXECUTING ONLINE FOCUS GROUP OR IDI PROJECTS WAS EASY AND LOW STRESS WITH EVERY DETAIL HANDLED FOR YOU. IMAGINE THERE WERE NO LONG LEAD TIMES, SO YOU COULD HOLD YOUR GROUP THIS WEEK OR EVEN TONIGHT. IMAGINE THAT OBSERVERS WERE IN A PRIVATE CHAT ROOM, ADVANCED MEDIA AND MESSAGE TESTING WAS AVAILABLE WITH REAL-TIME DATA VISUALIZATION, AND AN INCOMPARABLE POST-MEETING ANALYTICS PLATFORM GAVE YOU ACCESS TO THE MEETING RECORDING, SYNCHRONIZED AND SEARCHABLE TRANSCRIPT, AND A COMPLETE CLIPPING CAPABILITY. OH, AND IMAGINE THAT ALL THIS WAS AVAILABLE AT A GREAT PRICE.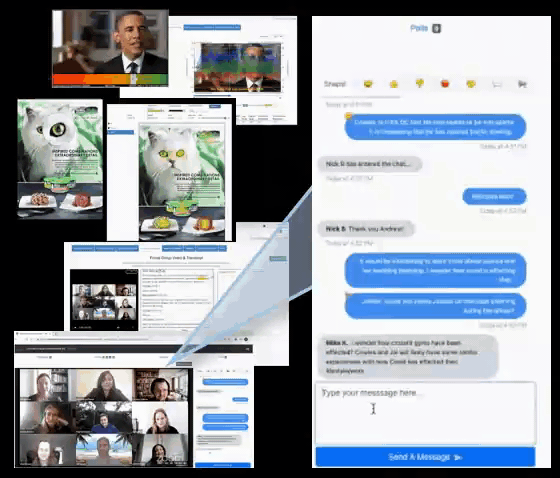 Why Use
Live Labs

?
Why wouldn't you use

Live Labs

?
Mercury's live labs is an online focus group and IDI platform that combines all of the most sought after research capabilities with incomparable support services, creating the most comprehensive and seamless online meeting solution.
The most sought after features you won't ever want to be without.
Incomparable support team that handles everything.
The best solution at a great price.
Mercury's advanced recruiting, in-meeting management, media testing, and post meeting analytics integrate directly with ZOOM, building on a conferencing platform that is already accepted by and familiar to millions of individuals and companies, today supporting daily meetings with over 300 million participants.
No long lead times for scheduling online focus groups or IDI projects, and Mercury's project team handles all the details
For low to medium incidence participants, Mercury's global recruiting capability connects you with an oversample of precisely screened participants, or we work with skilled traditional recruiters or use your preferred recruiter
Every tech aspect of the meeting's execution is handled by Mercury's 'always present' facilitators, so no special training and moderators simply moderate
Our Observer Backroom connects observers, permits chats, and allows precise note taking, with every comment and note time synched to the meeting video
Show videos, print images or messages, or conduct advanced dial-tests, image heatmap tests, or text-highlighting exercises, with real-time data visualizations
And after the group, rapidly access the meeting video, a searchable word-level synchronized transcript, and a complete clipping capability that lets you create amazing highlight videos in any of 30 native languages, always with an English translation
UNMATCHED GROUP EXPERIENCE
Whether showing PowerPoint slides, videos or utilizing dial tests or any of Mercury's advanced media and message testing tools, the Mercury facilitator handles it all – with live, real-time viewing of results. Moderators and remote client observers can watch real time visualizations, or, if desired, results can be shown to the group after rating, to ask the group "why did your ratings drop at this point".
Observers can chat with one another and send instant alerts to the moderator, and every message becomes a searchable note, time synched to the current moment of the video, permitting easy identification of important meeting dialogue. In fact, Live Labs has an observer note taking mode that allows critical dialogue to be tagged, making later analysis and reporting incredibly quick and easy.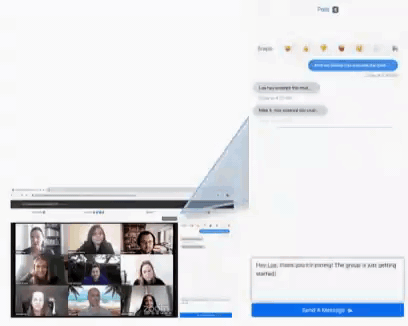 AFTER THE MEETING:
SAVE TIME AND MONEY WITH

LIVE LABS

ANALYTICS
As soon as your meeting ends, Live Labs Analytics automatically and rapidly provides complete integration of the meeting video, a word-level synchronized and searchable transcript, an English translation if non-English speaking participants, and synchronized and searchable observer notes. Instead of endlessly searching, positioning, and repositioning the video trying to find an important statement, Live Labs lets you search through the transcript or observer notes and instantly find a key exchange, automatically positioning to that exact moment in the video.
A complete clipping capability allows you to select dialogue of interest and clip each with a few clicks. Keep selecting clips and when you're ready, download them together as a highlight reel to include in your analysis.
Incredibly fast and all at no extra charge as part of Live Labs.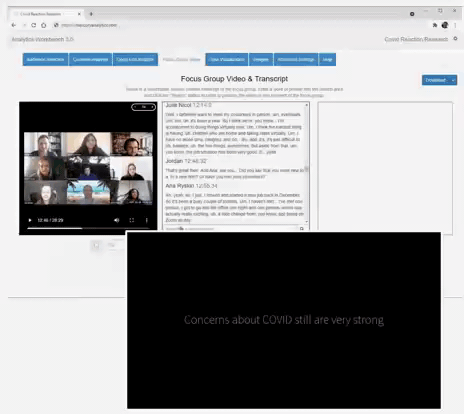 let's connect today.
better technology. better insights. better decisions.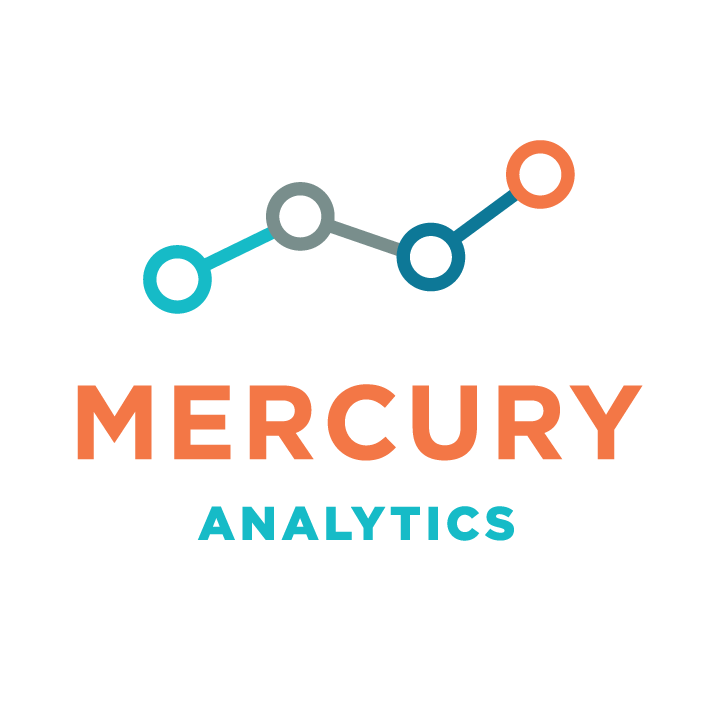 1120 20TH ST NW. SUITE 350

WASHINGTON, DC 20036
202.386.6322 EXT 2