Mercury's Jordan Kraft Named to PRWeek's Dashboard 25: Class of 2023
PRWEEK'S DASHBOARD 25 IS THE DEFINITIVE ANNUAL LIST OF INDUSTRY LEADERS WHO ARE SHAPING THE $4.1 BILLION COMMUNICATIONS TECHNOLOGY INDUSTRY
WASHINGTON DC, January 24, 2023 — Mercury Analytics, a leader in market research technology and services, announced that Jordan Kraft, Partner & SVP of Insights & Analytics, was named to the 2023 PRWeek Dashboard 25, the definitive annual list of industry leaders who are shaping the $4.1 billion communications technology industry.
The list is made up of individuals from the biggest comms tech providers and platforms in the market and up-and-coming disruptors that are inspiring the next phase of innovation across media and social monitoring services, in-house communications teams, PR agencies, newswires, private equity, and more. Honorees are recognized for success within their own organizations and elevating communications technology to new heights through innovative and transformative work.
Jordan stated, "It is an honor to be included in this year's Dashboard 25 alongside the best minds in the comms technology space. I feel incredibly fortunate to work with a team of brilliant and dedicated innovators each and every day. We bring out the best in each other and I am thankful to my peers for their collaboration and camaraderie. This award is recognition for Mercury's relentless dedication to our clients and each other."
Jordan was named to the list and highlighted for her role as chief consultant for Mercury's PR, media and comms clients. She is the lead behind high-profile research work being done by some of the largest firms in the comms and PR world. A true innovator at the intersection of technology and insights, Jordan's vision has tripled Mercury Analytics' size and expanded the range of clients the company supports, delivering projects to clients from advertising, branding and communications agencies, to private equity firms, political campaigns, jury research, and pilot/episode and media testing.
For more information, please contact: leighk@mercuryanalytics.com
About Mercury Analytics:
Mercury Analytics is a leading market research technology firm that provides end-to-end execution support for qualitative and quantitative research studies. Mercury works with clients to design custom research solutions that utilize in-house developed technologies for research studies and rapid response to support crisis or attack responses. The firm services a roster of "A" list brands, research organizations, consultants, political organizations and campaigns.
let's connect today.
better technology. better insights. better decisions.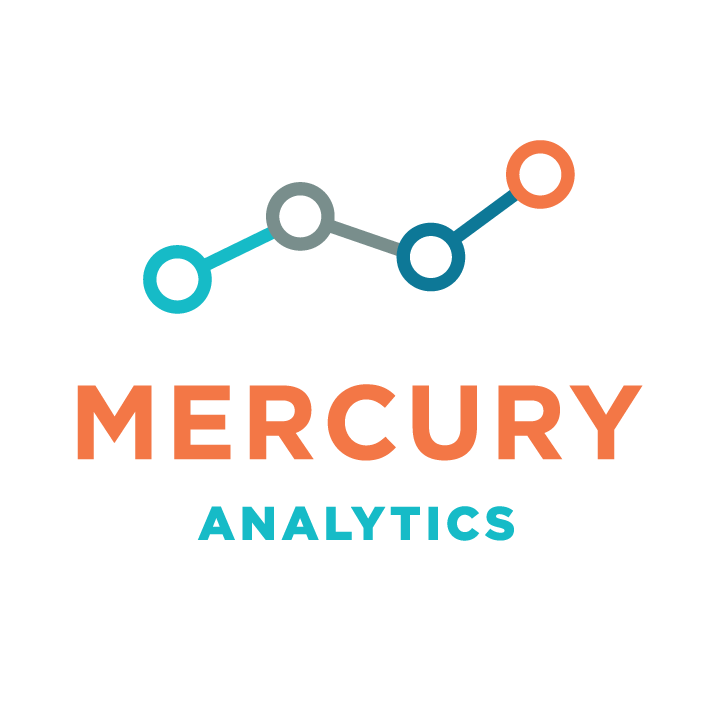 1120 20TH ST NW. SUITE 350

WASHINGTON, DC 20036
202.386.6322 EXT 2