President Trump attended the ABC News town hall at the National Constitution Center in Philadelphia on Tuesday, September 15th, 2020.
Democratic presidential nominee Joe Biden attended the CNN Presidential Town Hall in Scranton, Pennsylvania, on Thursday, September 15th, 2020.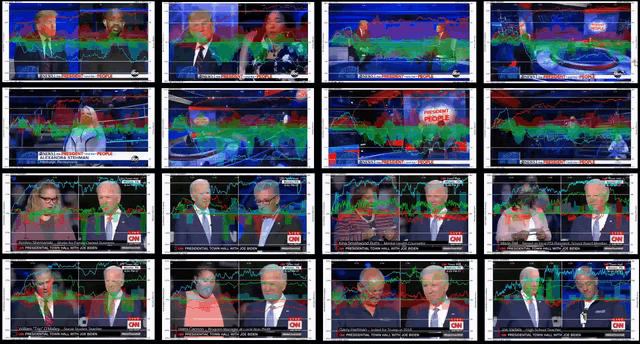 As part of a comprehensive two-part research study, Mercury Analytics conducted two overnight surveys and dial-tests of the ABC News Town Hall with Donald Trump and the CNN Town Hall with Joe Biden.
The town halls provided the first opportunity to see each candidate answer unscripted questions from network hosts and audience members, in a similar format to each other, separated by only 2 days.
Mercury's two-part study tested the candidates' appearances among a national sample of n=750 likely voters for each survey. Respondents were first asked a series of demographic questions followed by questions to help understand respondents' current views on politics in America, and specifically on President Trump and Democratic Presidential candidate, Joe Biden.  Respondents were next shown a series of video clips from either the ABC Trump town hall or the CNN Biden town hall, determined by the night of participation (September 16-17 for the ABC Trump town hall, and September 18 for the CNN Biden town hall).
As participants watched the video, they moved a slider just below the video to the right the more strongly they agreed with what they were seeing and hearing, or to the left the more strongly they disagreed with the candidate. They also had the option to push a button that would identify a "GREAT MOMENT" or a moment when they felt "THAT'S NOT TRUE".
Before the close of the survey, respondents were asked post-exposure questions to again assess their views on politics in the U.S.
Mercury ensured that the data collected for each survey was very similar demographically, and further weighted the data to ensure that the audience for each night's test matched demographically, with the same representation, for example, of gender, age, ethnicity, party, and numerous other factors.
For more information on Mercury's dial-testing, click here, and for more technical information about the study, please contact Jordan Kraft or at 202-386-6322 x 322.
How Americans View One Another
Q: As a supporter of Donald Trump / Joe Biden / an undecided voter, how do you feel about Joe Biden / Donald Trump / Donald Trump and Joe Biden supporters? Please select all of the phrases that represent your feelings today.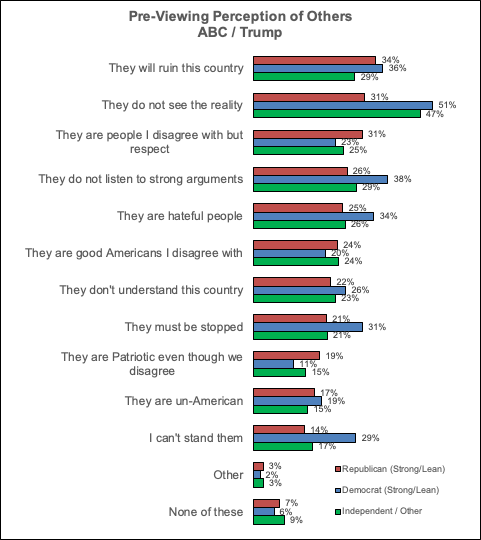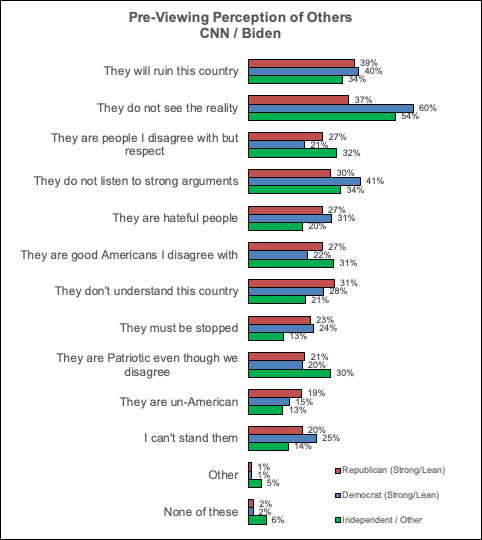 State of Politics in America
Q: Which of these statements best expresses your view of the state of politics in America? Which statement comes closest?
The divisions that exist between Republicans and Democrats are bad for America. I want to see Democrats and Republicans working together again solving our problems.
The divisions and fighting that exists between Democrats and Republicans is necessary to restore American greatness. Compromise between Democrats and Republicans has led to the problems we face.
Neither statement is true for me at all.
How Americans Feel After Viewing the Town Halls
Q: After watching the video segments, how do you feel? Please select all that apply.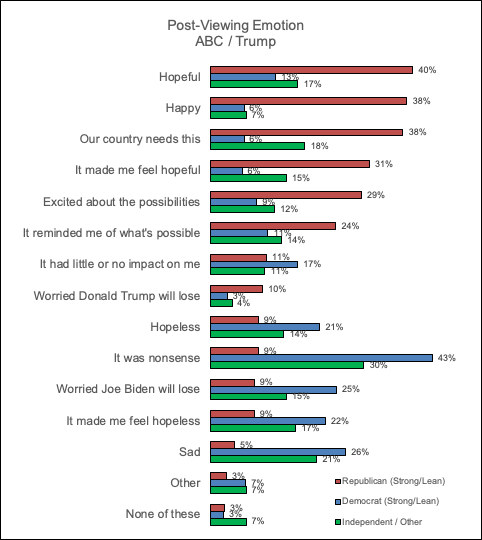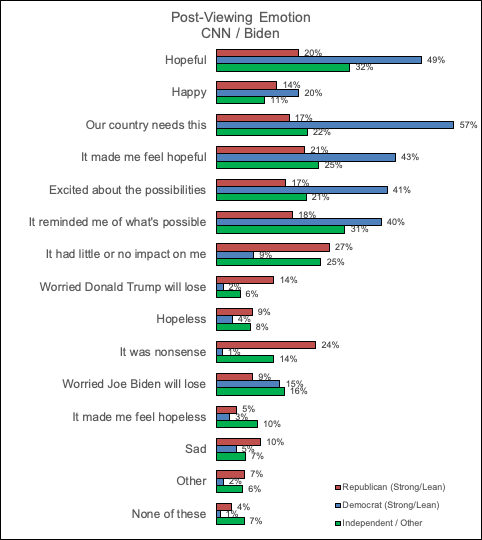 Town Hall Performance rating
Q: Overall, how would you rate Donald Trump's / Joe Biden's performance in this video?
(Averages calculated across 16 Trump and 18 Biden video clips)
let's connect today.
better technology. better insights. better decisions.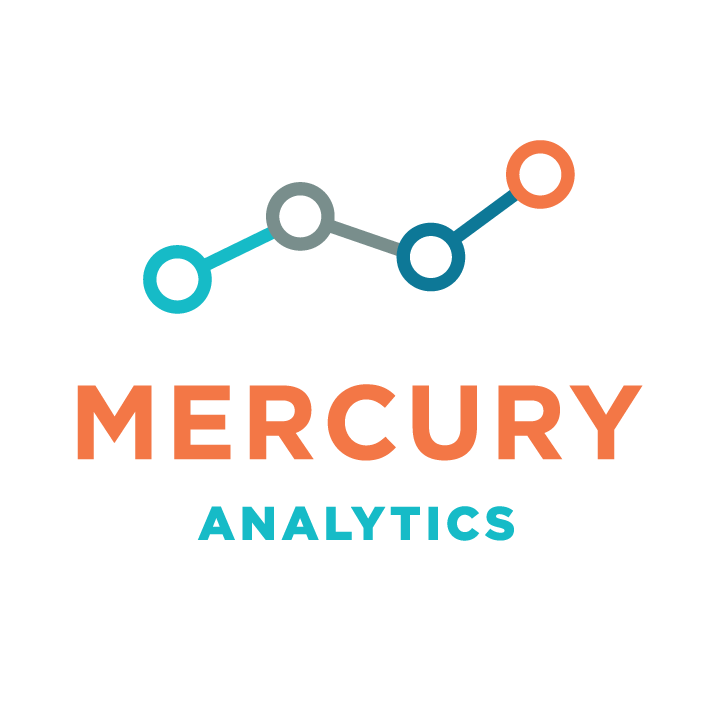 1120 20TH ST NW. SUITE 350

WASHINGTON, DC 20036
202.386.6322 EXT 2